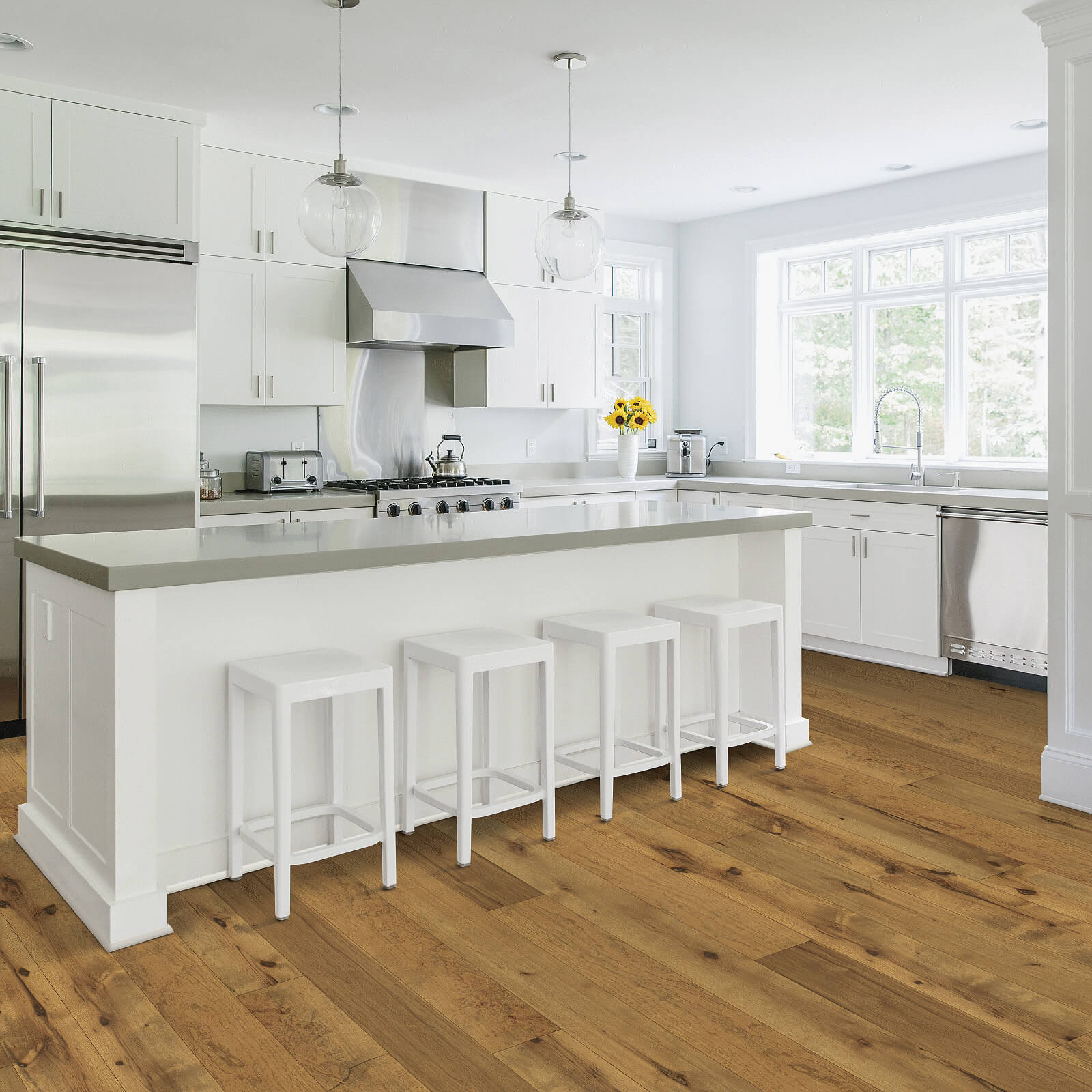 Quality Hardwood In Chandler, AZ
We want you to understand the complexities of hardwood better so that you can decide if it's the right flooring for you.
Hardwood is an elegant flooring that offers charm and character to any room wherein it is installed. Hardwood is so desirable that other flooring solutions, like laminate and vinyl, try replicating it. Hardwood floors also offer low maintenance and can help up the resale of your home after installation.
Hardwood comes in a variety of colors, species, finishes, and installation methods. Over time, the quality of the finish and the overall look of hardwood has improved to the point where some wood floors can now be installed over subflooring.
We think you'll love hardwood flooring in your home.
Why Choose Hardwood?
Hardwood flooring boasts many impressive benefits, including:
Hardwood is durable and can last indefinitely if properly cared for.
Hardwood flooring is incredibly low maintenance and requires only semi-regular sweeping to continue to look and function great. 
Hardwood comes in a wide variety of colors, styles, patterns, and designs. 
Hardwood can help to add value to any home where it is installed. It is an incredibly sought-after flooring option. 
Hardwood is a look that never goes out of style. 
With hardwood, spills & stains are never a concern. You can simply wipe messes away when they occur. 
Hardwood is one of the most visually-appealing flooring options known to humankind.